versiondog PLC, SCADA Backup and Monitoring
Introduction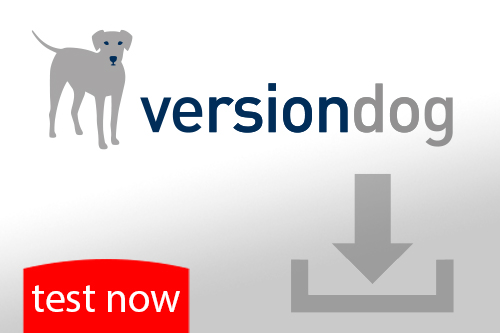 Modern mining and manufacturing businesses are highly automated and rely on automation systems to keep the production processes running optimally.
For this reason it is critical to monitor automation PLC's (Programmable Logic Controllers) to make sure that all responsible staff are aware of changes made to the software programs. Interlocks for example play a critical role in preventing unwanted situations but can be removed temporarily to keep production running. It is important to have a record of such events and ensure that all automation engineers are aware of the change.

Versiondog from Auvesy - MDT reduces the risks associated to automation by providing the "What, Who, Where and When" automation changes are made and ensuring that backups are available in the case of computer or PLC failures.
Versiondog allows businesses to apply good governance to all automation software and project management and pro-actively reduce risks associated with maintaining the automation solutions (PLC, HMI, SCADA).
Without a formal solution it is almost impossible to effectively manage changes to online automation programs and the risks your business faces are:
Damage to production Assets
Compromised Safety
Extended production losses due to slow disaster recovery after automation failure
Process disruptions that can lead to poor quality product or rejects
Lost production or product due to unapproved changes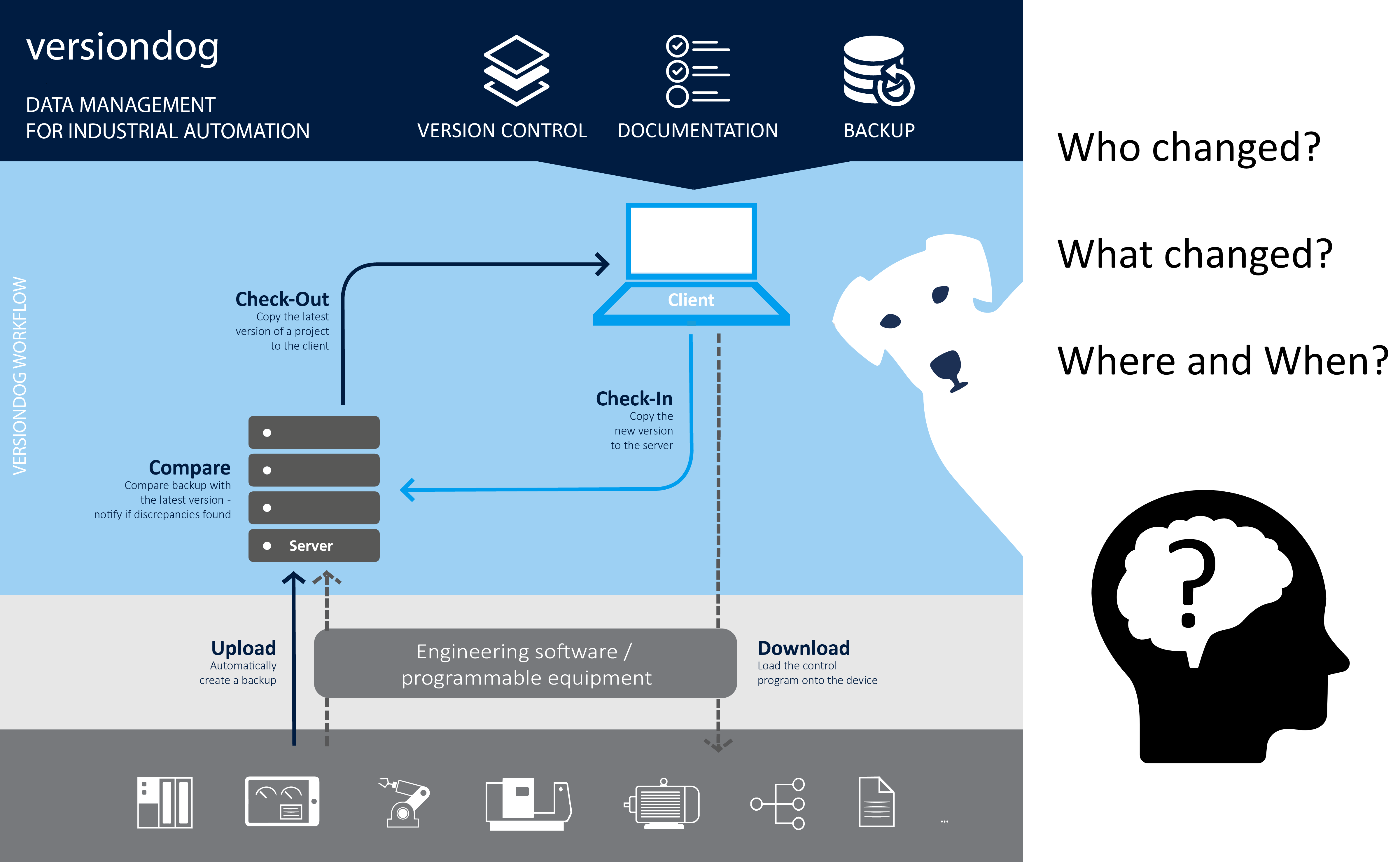 Versiondog provides automation engineers with the tools they need to apply the automation governance needed to insure:
The current program version is always secure and available to authorised users. Version control allows recovery from previously versioned archives.
All changes are documented and recorded with the user's details.
Process Control engineers are able to quickly determine the changes between online and offline programs and previous program versions.
Versiondog allows IT departments to apply the governance required to manage the many different automation programs and configuration files typical excluded.
Using advanced features such as "Automatic upload and Compare" the current device software running in programmable logic controllers can be compared to the current version to detect tampering or save improvements made directly from the process control device.
Versiondog provides a lifecycle management tool for all the site automation software and configuration files.

AUVESY - MDT, the author of Versiondog, is based in Germany.
(Click on the image below to view suppliers website)






Siemens recommends Versiondog which supports TIA Portal, PCS7, Step7. Hardware supported includes S5, S7 300, 400, 1200, 1500 PLC's.
(Click on the image below to view A&D Mall Listing for Siemens Backup)


Image Service Integration