Intelecy
Intelecy is affordable, cloud-based software for predictive maintenance and process optimization, designed specifically for Industrial IoT and time series data. Never before have AI and machine learning technology been more accessible and easy to use.

Intelecy quickly integrates with the most common industrial protocols and DCS, SCADA and process historian software. Special integration for the Wonderware Historian is available but data can be extracted from most historical data stores.

With unique and automated data cleaning, Intelecy automatically handles outliers and "bad-quality" data that are very common to industrial process data.

Understand what has happened, what is happening and what will happen unless corrective actions are taken.

Turn your data into valuable insights, and let those insights make your processes cleaner, safer and more efficient.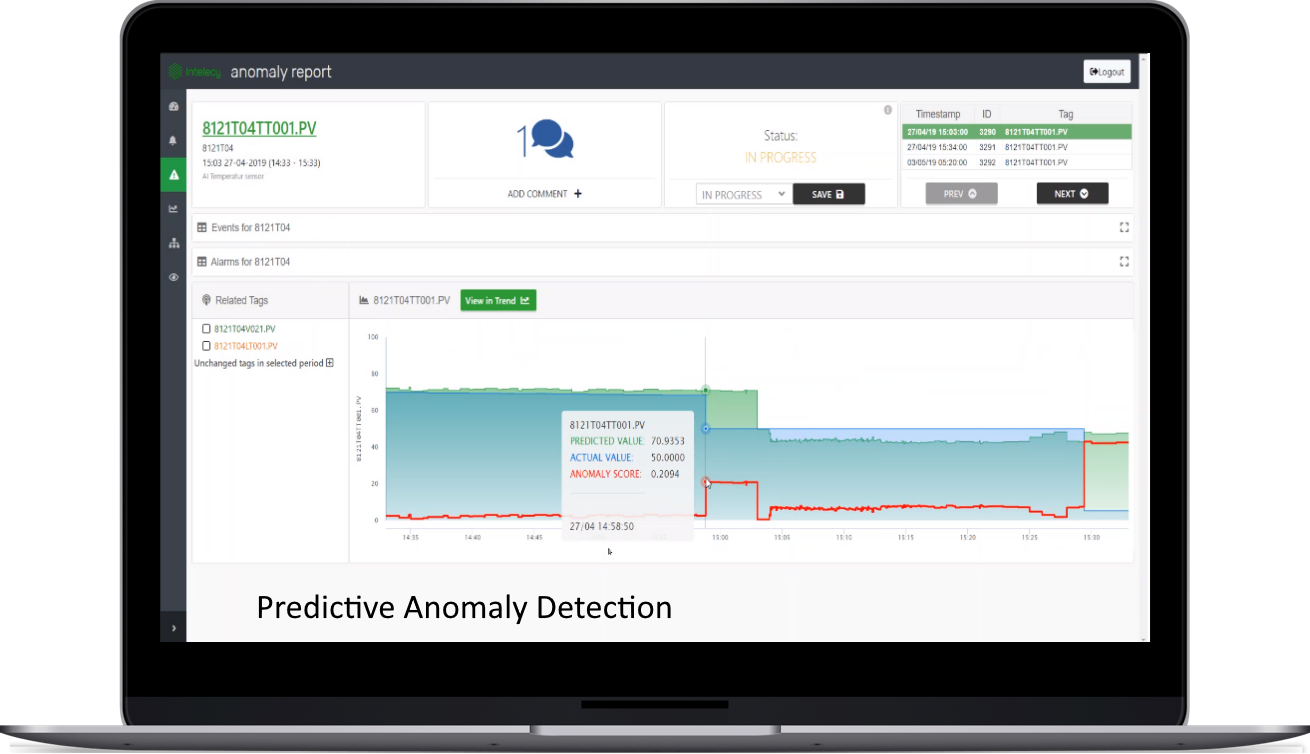 Visit our suppliers website or contact us for more information.