Improve personnel productivity and operational effectiveness.
Manufacturing operations aren't simply a collection of automated processes. Workflow and tasks performed by personnel play a major role in operational effectiveness. Empowering organizational teams with clear, relevant, and timely information to perform their duties consistently and within allocated time significantly reduces mistakes and the lead time associated with production fulfillment.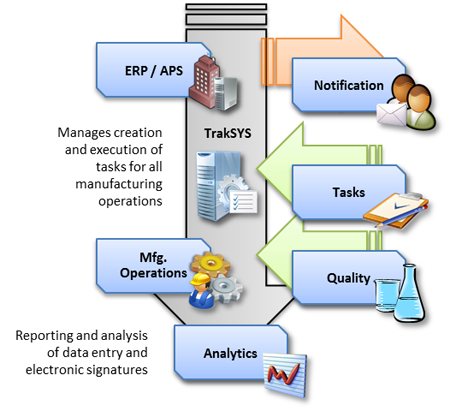 TrakSYS Value In Workflow and Task Management
Automate the flow of information throughout the enterprise
Communicate tasks and instructions to personnel
Reduce wait and wasted time
Eliminate non-productive activities
Reduce waste and rework by improving quality and productivity
Reduce production cost
Improve customer satisfaction


Learn more about TrakSYS.