Improve asset productivity
Manufacturers have significant investment in their capital equipment. Without properly functioning equipment, manufacturing operations are adversely affected. This impact can be far reaching and very costly. Not only unplanned downtime is experienced, it is likely that even while operational, equipment is not running at design speed, breaks down more often, creates inconsistency in product quality, generates too much waste, uses more energy, and completely disrupts production planning and scheduling.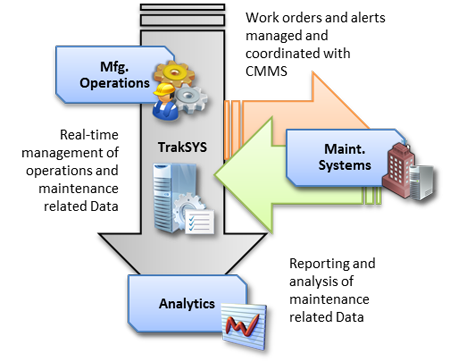 TrakSYS Value in Maintenance Management
Keep equipment running trouble free
Optimize asset utilization
Meet production demand without disruption
Reduce maintenance cost
Improve product quality
Optimize preventive maintenance intervals
Reduce lead time throughout value stream
Drive production cost down


Learn more about TrakSYS.