Manage inventory based on demand production capacity
Manufacturers have a lot at stake when it comes to inventory. Not having the materials and parts needed to fulfill customer orders can be very costly. Conversely, the cost of having too much or the incorrect mix of materials and parts in inventory must be carefully evaluated as well. Because of lack of timely and accurate information about consumption patterns, lead times, yields, and asset utilization, many manufacturers err on the side of caution by stocking more than is required to meet production demand and variability in output.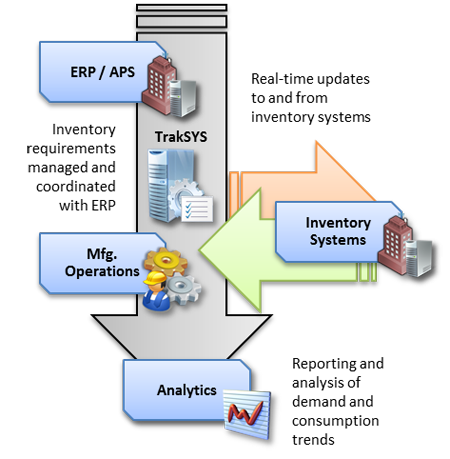 TrakSYS Value in Inventory and Materials Management
Improve JIT supply model
Allow paperless Kanban
Optimize on-hand inventory levels
Rank suppliers in terms of best price to value performance
Reduce capital tied up in excess inventory and drive costs down
Improve on-time fulfillment of customer orders


Learn more about TrakSYS.