With process control applications only one master version of the software can exist, if two users make changes to an application at the same time the changes made by one of the users will be lost. The impact of this is lost engineering effort and an unknown application state.
In many cases even during a pilot of Versiondog we find PLC changes exist on the online controller that site automation engineers are not aware of. The result is that this modifications made intentionally to improve process control which will at some stage be lost to the business.

These typical problems that often happen without the knowledge of site personnel that do not have the tools to be able to prevent or detect this from happening. Using versiondog, once a program is copied from the server to a programming station ("Checked Out") the software application is "locked" and other users are notified about whom and why someone is working on the application. This is illustrated in Figure 1 where the second users can get a copy of and view the software but is notified that he cannot make changes as the software application is locked.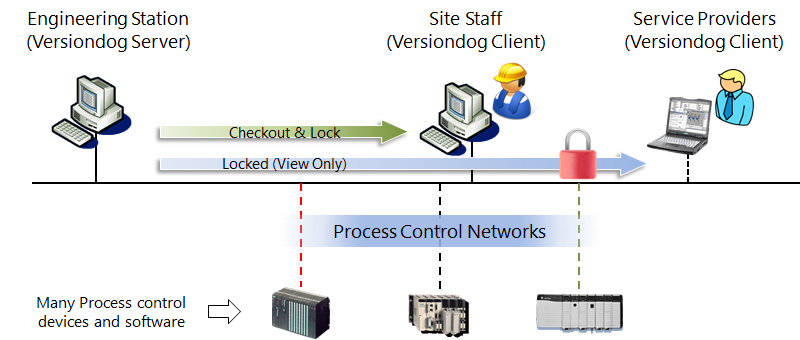 Figure 1 Central access to current versions and Workflow management


Once a user has completed the changes required (using the device editor supplied by the device manufacturer) the application is updated on the server "Checked In" and unlocked for others to work on. The modified application can then be downloaded to the automation device using the existing device editor software. A audit trial of each of these activities is recorded against the named user.
During the "Check In" process users are presented with a dialog that allows them to record the change request number and details of the changes made to the application for audit trail purposes. Changes are always logged against a named user. Versiondog can also provide a repository for safety procedures, standard operating procedures and project documentation to ensure that automation staff and contractors always have access to the most current revisions.
Figure 2 "Check In" of managed application to Versiondog Server (Comment Changes & Archive versions)


Without Versiondog workflow management is not possible and without significant effort. Benefits include;
Visibility of who is working on which software application (internal personnel and external service providers)
Removes the risk of unknown combinations of changes being download to a controller
Provides an audit trail and of who and what changes were made.
Support Occupational Health and Safety processes that minimise the possibility of injury or loss of life.
Versiondog has functionality that applies across all usage types; however, particular functions will be more beneficial to particular scenarios. Thus the use and benefit of Versiondog by end-users will be mainly across the board, whereas for system integrators and machine builder's particular features will be specifically more important to their requirements.
​